It's a BIG mistake to post without asking yourself these 3 questions. Here's why.👇👇⁠
⁠
💫 The value of your post isn't determined by you, it's determined by your target market! Therefore, you HAVE to put yourself in their shoes and think about whether the content you are posting is truly valuable to them.⁠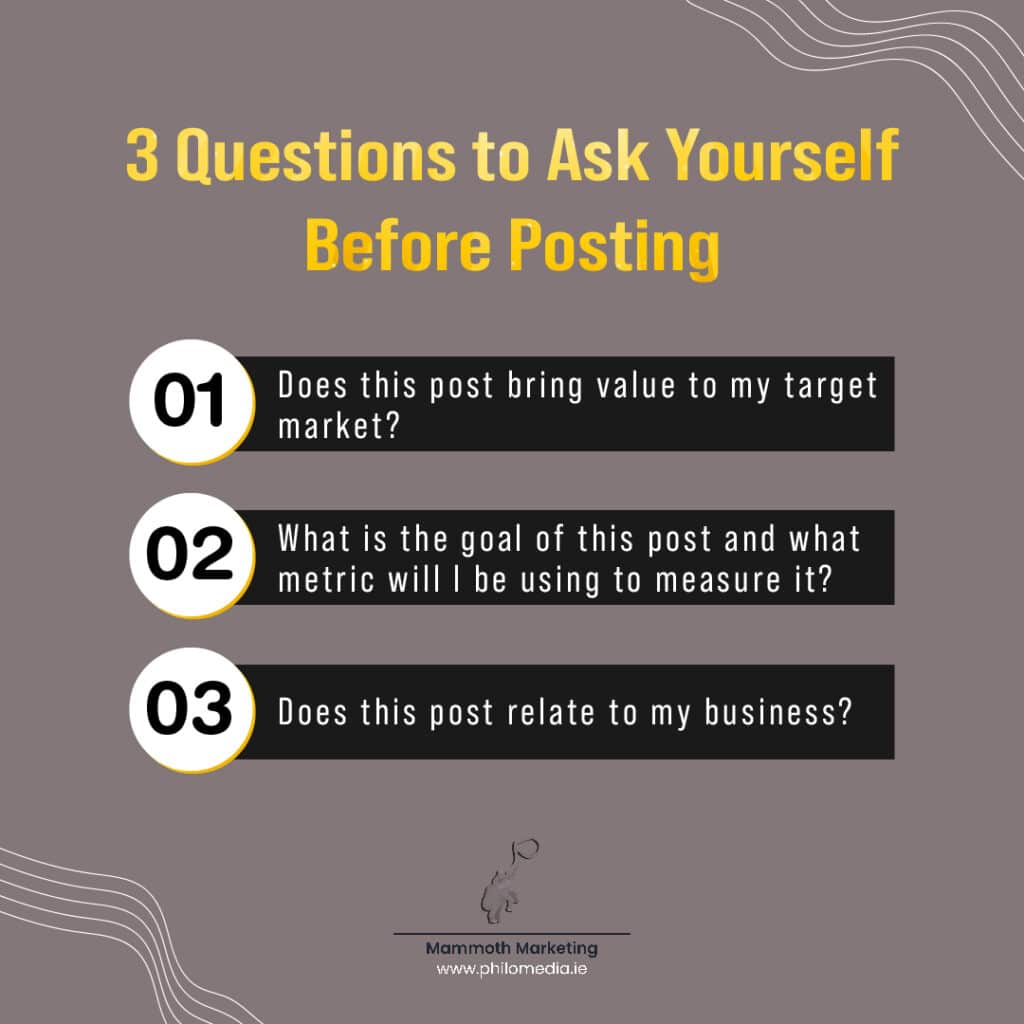 ⁠
💫 Every post will have a different goal! If your goal is awareness, you'll look at metrics such as reach, impressions, and # of new followers. If you don't set a goal, you won't know how to measure your post. Therefore, not knowing how successful it really was.
💫 Often, I see businesses post content that isn't related to their business at all and seems very random! Ensure that all your content aligns with your brand. This can easily be done by establishing your content pillars.⁠
⁠
Save this post so you can refer back to it later.❤️⁠
⁠#Philomedia#PhilHQ
#influencermarketing#brandstrategist#energeticmarketing#advertising#websiteservices#microinfluencers#socialmediabusiness#websitetips#socialmediaadvertising#irishblogger#socialmediamarketer#enterpriseireland#businessman#supportirish#consciousbusiness#socialmediatips#marketingireland#barcelonagram